In-Home Personal Care Options
Consumer Directed Personal Assistance Program (CDPAP)
If you would like more control over the in-home services you receive, CDPAP is designed to offer you this opportunity.
To be eligible for CDPAP, you must be:
A resident of Tompkins or Tioga Counties;
Eligible for Medicaid Long Term Care;
Approved to receive personal assistance by your Medicaid Long Term Care Provider; and
Willing and able to make informed decisions, or have a designated representative; to oversee your home care services including the hiring, scheduling, supervising and possible termination of personal care aides.
Your care plan and the number of hours of in-home services are based upon an assessment done by a nurse from your Medical Long Term Care Provider.
A booklet is provided as a reference for individuals who choose to participate in the program, and includes information about hiring and training aides, maintaining an employer/employee relationship, problem-solving and assertiveness skills, and locating back-up aides to avoid breaks in service.
The Registry 
The Registry is a program that matches people in Tompkins County who need in-home workers with individuals who are willing and able to work in people's homes.
The Registry maintains a listing of in-home caregivers who have been screened through a face to face interview and whose references have been verified.
The Registry list includes individuals who are licensed and/or certified, such as RNs, LPNs, home health aides and certified nursing aides. It also includes individuals who are willing to help with laundry, housekeeping, yard work, errands, grocery shopping and cooking. Even pet care is a service that may be available.
The Registry Program is made possible by funding from Tompkins County Office for the Aging (COFA) and New York State Office for the Aging (SOFA). Your tax deductible contribution would be appreciated.  Current or future registry services will not be affected if an individual does not make a contribution.
For more information, please contact Teressa Sivers at 607-272-2433 or email  Teressa@fliconline.org.
Registry Personal Assistants! Click Here to update your Registry Information.
Expanded In-Home Services for the Elderly Program (EISEP)
EISEP is for people 60 years old or older who live in Tompkins County and need housekeeping or personal care services.
The cost of the program is based on monthly income, on a sliding scale for people who are not eligible for Medicaid.
A nurse from NY Connects/Department of Social Services Office of Long Term Care will complete an in-home assessment to determine your needs.
An application and signed agreement through the Finger Lakes Independence Center must be completed prior to the beginning care.
For more information or to see if you qualify for CDPAP and/or EISEP, call NY Connects / Department of Social Services Office of Long Term Care at 607-274-5278.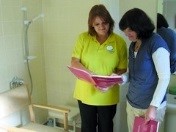 If you are 60 years old or older and do not qualify for Medicaid but need care in your home call:
Tompkins County Department of Social Services Long Term Care 274-5278
The Registry and The EISEP program are made possible through funding from the Tompkins County Office for the Aging and New York State Office for the Aging.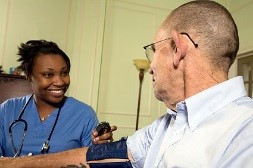 Opening Doors to Independence
To apply to work through the CDPAP or EISEP programs, contact 
 Cheryl at 
To apply to work through The Registry, contact
Teri at:
607.272.2433