In Fall 2015, FLIC joined the American Dream Employment Network (ADEN); the first national administrative Employment Network providing local and long distance services to individuals receiving Social Security Administration (SSA) disability benefits under the Ticket to Work program.
Social Security Beneficiaries, ages 18-64, are eligible to participate in the Ticket to Work program. Beneficiaries assigning their Ticket to FLIC receive assistance to secure employment that can help them reach their occupational and financial goals. Assigning your Ticket is voluntary and there is no fee to assign your Ticket. There is no risk involved, only benefits to participating in Ticket to Work. As an ADEN Member, we can provide:
Career counseling
Job search supports
Social Security Work Incentives Advisement
Financial Wellness Resources
Long-term Supports
Our ADEN Ticket Specialist, Jorge Cuevas can work with you to discover if you have a Ticket available, and will also discuss with you further about the Ticket program to see if you are interested in receiving these supports – the choice is completely yours.  Learn more today by scheduling a time to meet with Ila by calling 272-2433 or email Ila@fliconline.org.
To read and hear about success stories of people on disability benefits improving their financial situation, visit www.choosework.net.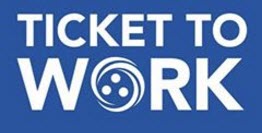 View our informative presentation, recorded on May 24, 2023.