Architectural Accessibility Consultation
Removing architectural barriers is key to creating an inclusive community and supporting people with disabilities to lead independent lives. We provide assistance to individuals, business owners, schools, and government agencies to help make physical spaces accessible. We can also review architectural plans prior to construction.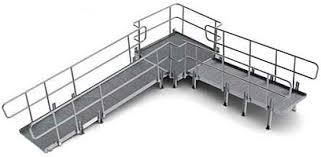 Modular Ramp Loan Program

Accessibility Consultations
Brian Yonkin is FLIC's architectural accessibility consultant. Brian may be reached at 272-2433 on Mondays and Fridays or email Brian@fliconline.org.