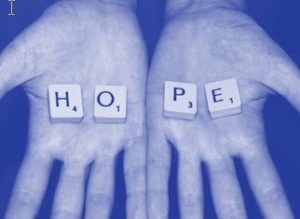 People with major or persistent depression know that depression can be exhausting, overwhelming, and painful.  However, there are times when understanding depression, and helping others to understand, can be confusing and isolating. Support groups allow people experiencing depression an opportunity to meet others with similar experiences and validate their own experience. Attending a support group can help people build skills, recognize strengths, and develop a support network that increases quality of life.
The Finger Lakes Independence Center's goal is to create a safe place to learn, share, and feel empowered with peers.
If you, or someone you know, has depression and could benefit from support, contact Rachel at 607.272.2433 or Rachel@fliconline.org
If you are in crisis call the Crisisline 24/7 at 607.272.1616 or 1.800.273. TALK
Support and resources for individuals in the community living with depression.
What is Depression?

Everyone occasionally feels blue or sad. But these feelings are usually short-lived and pass within a couple of days. When you have depression, it interferes with daily life and causes pain for both you and those who care about you. Depression is a common but serious illness.
Many people with a depressive illness never seek treatment. But the majority, even those with the most severe depression, can get better with treatment. Medications, psychotherapies, and other methods can effectively treat people with depression.
Did You Know?

An estimated 16 million American adults—almost 7% of the population—had at least 1 major depressive episode last year. People of all ages and all racial, ethnic and socioeconomic backgrounds can experience depression.
You are NOT alone!
The Depression Support Group is peer run, confidential and open to everyone.
Where Are Meetings?
Finger Lakes Independence Center,
215 Fifth St. Ithaca
When Are Meetings?
Meetings are temporarily suspended until further notice.
What are meetings like?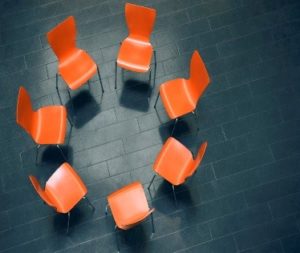 Each meeting, the group will focus on a different discussion topic. Areas of focus include self-awareness, relationships, self-management, crisis/post-crisis planning, and treatment planning. Group members will have an opportunity to learn and share with others who have experienced depression.