Architectural Barrier Consultation
Removing architectural barriers is key to creating an inclusive community and supporting people with disabilities to lead independent lives. We provide assistance to individuals, business owners, schools, and government agencies to help make physical spaces accessible. We can also review architectural plans prior to construction.
Contact Scott for more information – alternatively please complete Our Ramp Request Form.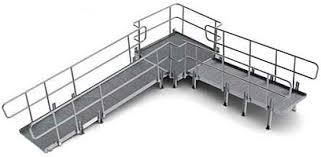 Modular Ramp Loan Program

Accessibility Consultations
Scott
Scott manages all our accessibility needs